Ann Corrigan
Sales Representative
Phone: 905.338.3737 Mobile: 905.334.4877 Email: anncorrigan11@gmail.com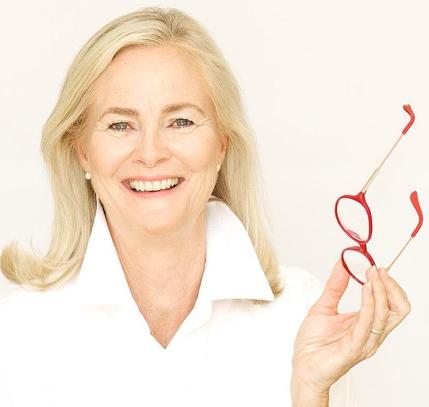 Real Estate in Oakville has been crazy lately...Buying or selling a home is always a big decision but now more than ever you need an experienced professional to guide you. When you work with me, you can count on personal, attentive, patient service, excellent knowledge of the area, great negotiation skills and expert selling strategies.

Your new home in Oakville awaits.
---
NEW LISTING-145 Cove Cres., Stoney Creek
Move right in to this beautifully updated home in a quiet pocket of Stoney Creek a short stroll to the lake and Newport Yacht Club....Gorgeous AYA Kitchen, FR with FP, Breakfast Room overlooks great party deck in lovely sunny backyard....Tranquil Master with FirePlace , WI Closet + 4 pc Ensuite

$749,900.00
Featured Properties
---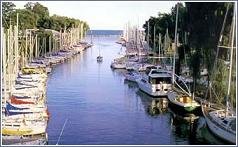 Buy or sell with confidence
When you're buying or selling a home, finding the right agent is half the battle. To ensure the best experience, you need to work with a professional who knows the area well and can help you negotiate the best possible price.



I work extremely hard for my clients through the entire
Real Estate "Adventure."

First-class service and a worry-free move
Thinking of selling? I will effectively market your home, and work around the clock to help you sell it quickly and profitably. Looking to buy? I'll help you find your dream home keeping your budget and preferences in mind. I can help you:
Learn about buying or selling before you begin
Get organized
Find a home in your price range
Properly price your home
Get in touch with a financing specialist
Sell your home quickly and profitably
Help you with all your closing details
Get in touch with home-related suppliers
And more!
Call me today at (905) 334-4877 for a free, no-obligation consultation.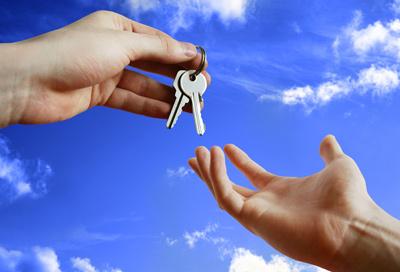 First-time buyers plan
Navigating the world of Canadian home buying
Step 1: Figure out how much you can afford.

Falling in love with a house you can't afford can be heartbreaking. Avoid disappointment by figuring out your budget before you start looking.Call Ann Corrigan or link to oakvillehousesales.com below for more great tips.

First, decide how much you can afford for your down payment. The Home Buyers Plan lets you withdraw up to $20K per person (or up to $40K per couple) from your RRSPs – tax-free – to be repaid over 15 years. The bigger your down payment, the less principal you will owe, and the less interest you will pay.
Don't forget about closing costs, like insurance, legal fees, home inspection costs, land registration and land transfer fees. Add those to your moving expenses and service hookup fees, and they can add up surprisingly fast. Call Ann Corrigan for links to movers and the Utility Companies in your area.
Your monthly housing expenses (mortgage, taxes, heat, etc.) shouldn't use up more than 32% of your income. (If your combined monthly income is $5000, for example, 32% of that is $1600.) If you have car payments or credit card debt, the rule of thumb is that debt repayment shouldn't be more than 40% of your income.
Get pre-approved for your mortgage. It's a good way of finding out how much you can borrow – and it speeds up the process once you've found the home you want to buy. Call Ann Corrigan for great leads and tips about Mortgage Brokers.
Step 2: Figure out what type of home is right for you.
Sit down and make a list of must-haves and nice-to-haves. Be realistic, but be clear about the features you can't live without. How many bedrooms do you need? Bathrooms? Do you want a home office? A garage? How about a big backyard? Hardwood floors? Eat-in kitchen? Consider your lifestyle and your stage of life. If you're planning kids in a year or two, the studio loft might not be your best bet. Ann Corrigan is keen to introduce you to neighbourhoods all over Oakville and the GTA...there could be some great neighbourhoods that you haven't considered, so be open minded and have a fun day out checking out the possibilities.
Step 3: Decide where you want to live.
Living in an area you like is as important as buying a home you love. Do you want a busy urban lifestyle, a house in the 'burbs, or a quiet place in the country? Do you want to walk to work or are you okay with a longer commute? Do you need to be close to good schools? Rec facilities? Shopping? Ann Corrigan knows the neighbourhoods intimately...let her take you on a tour...learn about neighbourhoods you already love and maybe some you hadn't considered.

Step 4: Start looking.
Go to open houses. Visit mls.ca. Check the classifieds. Drive around neighbourhoods you like looking for For Sale signs. Talk to your REALTOR® about your needs and start looking at properties. Call Ann Corrigan to chat about how to visit an Open House...
What should you expect?
What should you take?
What should you wear?
What should you say?

Step 5: Build a team.
Put together the right group of experts to help you buy. Start with a REALTOR® you trust, then look for a reputable lender or mortgage broker, a lawyer (or a notary in Quebec), a home inspector and an insurance broker. Ann Corrigan works closely with all of these professionals, and will be happy to recommend people you can depend on.
Step 6: Make an offer.
You've found the perfect place – now it's time to make an offer. An offer to purchase includes the purchase price you're offering, chattels to be included in the purchase (like appliances or light fixtures), the amount of the deposit, the closing date and any other conditions.
Ann Corriganwill help you prepare your offer, and will present it to the vendor, who will either accept it or make a counter offer (which asks for a higher price or different terms). You can accept or reject the counter offer. If everyone agrees, the home is yours. If not, you can make another offer, or you may have to keep looking.
Step 7: Get a mortgage.
Once you're approved, you'll need to decide what type of mortgage works best for your needs. Will you go with a fixed or variable interest rate? Will your mortgage be closed or open? What will your amortization period be? Will you make payments monthly, biweekly or weekly? Your mortgage broker or lender can help you find a mortgage that suits your needs – and saves you the most money in the long term.
Step 8: Move in and enjoy!
Ann Corrigan will continue to be by your side...keeping in touch with area listings and sales so that you are up on Real Estate near you...feel free to call Ann any time with questions. Ann is also always happy to help your friends and family in their house hunting and/or selling adventure.

Trademarks owned or controlled by The Canadian Real Estate Association. Used under licence.